Lifestyle Management and Nutrition
Cassie Kremer, Lifestyle Educator and Nutritional Therapist
At Wellness Doctor we combine the fields of Lifestyle Management and Clinical Nutrition to create healthy lasting changes to our patient's lives. Our unique programs offer a physician implemented Functional Medicine approach through disease prevention or looking at the root cause of poor health, obesity, low energy, etc.
Although educated in, we do not follow the typical USDA guidelines taught in colleges and universities and utilized in hospitals and schools which are largely based on supporting the food industry.
By providing personalized Lifestyle Education and Nutritional guidance, our goal is to help patients understand the benefits that simple lifestyle changes can have to their health and quality of life. Our Clinical Nutritional programs provide the educational foundation needed to begin and maintain the behaviors that prevent disease, decrease body fat, improve digestive health, create well-being, and promote a long and satisfying life. More importantly, we create individualized plans and offer the guidance to help patients succeed and ultimately create new habits and awareness that lasts.
Cassie and her husband, Dr. Jason Kremer, have been columnists for the international Paleo Magazine since the very first issue back in 2010. Many of there columns are focused around their expertise in the areas of Digestive Health, Weight Loss, Celiac Disease, Cardiovascular Health and overall Wellness. As an extension to their healthcare practice, they also own and operate HealthAroundYOU.com which offers guidance to those with digestive concerns and health promoting recipes and includes all of their past columns published in Paleo Magazine.



We offer several different programs which include the following:
Digestive Health and G.I. Specific Diets (GAPS, FODMAPS, Carbohydrate Specific, etc.)

Gluten-free (and Allergen-free) Dietary Guidance and Education

Paleo Based Dietary Plans targeting Autoimmune conditions

Clinical Weight Management


Detoxification Programs

Ketogenic Nutritional Therapy


Clinical Nutrition is geared to the unique individuality of each patient and may often require targeted lab testing to determine nutritional deficiencies, gastointestinal health, assess thyroid and hormonal levels, and addresses potential autoimmune or other conditions.


These are just some of the areas we specialize in:
Digestive Disorders including IBS, IBD, SIBO, Chronic constipation


Weight Management

Dietary Guidance for Autoimmune

Cardiovascular Health

Gastrointestinal Specific Diets ( low FODMAP, GAPs, Carbohydrate Specific, Candida, Paleo )

Ketogenic Diet (Huge neurological component for brain health and function)
Email Support
We recognize that sometimes education just isn't enough to help our patients make the necessary lifestyle changes and we understand the barriers, fears, and discomforts that can come with implementing these changes. This is why Cassie offers consistent Wellness Coaching via email in conjunction with our Nutritional programs. Wellness Coaching helps to hold individuals accountable and provides the ongoing support and guidance to succeed with their goals. Wellness Coaching also provides the emotional and moral support needed to create lasting change. Through Wellness Coaching, we also help patients develop a vision of where they would like to be in their lives and a clear plan of how to get there.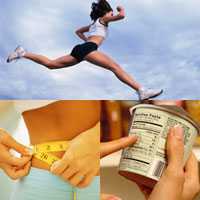 During the office visits (usually scheduled every other week) we continue to help patients set realistic goals, uncover stressors, determine barriers, assess progress, review food diary, order labs, test and re-test body composition and measure intra/extracellular water levels and hydration status. For more information on Cassie Kremer and why she has devoted her life to helping others reach their optimal potential of health and well-being, click here


Call today to schedule a consultation with Cassie and get ready to change your life!