Wellness Doctor Massage
Bend Oregon Massage Therapy Specialists
Wellness Doctor Massage in Bend Oregon was founded around the need to provide the therapeutic aspects and significant health benefits of massage therapy to our patients. There are many reasons therapeutic massage is now recognized as one of the leading services in the health and wellness field, and with a single visit to one of our experienced therapists, we think you'll quickly understand just how effective this treatment method can be. At Wellness Doctor, we truly want to make sure that every patient is able to take advantage of our massage therapy program; thus we accept most insurance plans and even offer various discounted packages.
We are the healthcare leaders in therapeutic Deep Tissue, Myofascial Release, Trigger Point Therapy, and Sports Massage in Bend and Central Oregon. With these Methods our therapists are able to treat everything from a simple neck ache to more complex traumatic injuries. In addition our diverse team also offers Chiropractic Care, Functional Medicine, Therapeutic Exercise programs and Nutritional Management in an effort to provide a well-rounded treatment plan to each patient.
Therapeutic Massage is an excellent method for improving overall health and musculoskeletal efficiency. Massage has a number of beneficial effects on the body and the mind including:
Removal of toxins that can build up in the body

Improving circulation and lymphatic drainage

Increased flexibility in both the muscles and connective tissue
Alleviating muscle spasms and tension
Treatment of soft tissue injuries
Reducing the overall recovery time of injuries
Sports injury prevention
Improving balance
Stress reduction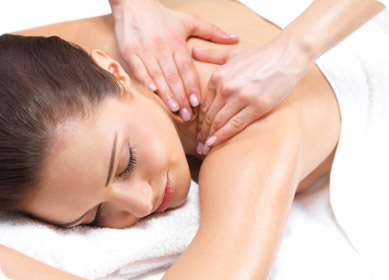 Therapeutic Massage has proven to assist in the healing of a large number of conditions including traumatic injuries sustained from an auto or sports injury as well as chronic pain and tension often brought on by everyday stresses. Therapeutic massage has also been shown to improve surgery recovery, improve sports performance and reduce athletic injuries. Visit the rest of Wellness Doctor Massage to find out more About the therapeutic benefits of massage therapy and Meet our outstanding therapists.
Although we pride ourselves in our Therapeutic Deep Tissue massage techniques for more effective healing from Athletic and Auto accident injuries and even chronic muscle tension in general, we are also set up for Pregnancy Massage.
We are a preferred provider for most insurances! Call our office today to schedule your appointment- (541) 318-1000